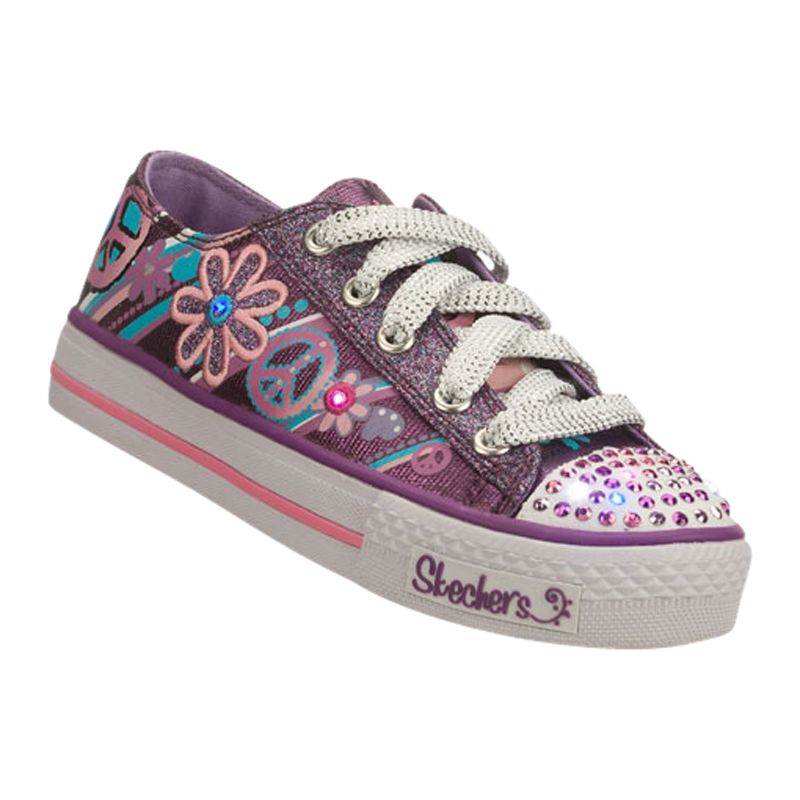 Light up your daughter's life this christmas with a pair of
twinkle toe shoes
from sketchers. I finally bought my daughter a pair last Saturday as she had been going on and on and on about not having enough shoes. To be fair she was due some shoes as her last pair were quite worn But prepare yourself it is like buying a good pair of school shoes as they retail at between £35 to £40 - that said the look on daughter's face was priceless.
No way were we boxing these to leave the store as she was not taking them off; maybe for fear that I would change my mind. But it is worth getting the box to take home as there is a little magazine in there and the box is pretty so a definite
keepsake box
if nothing else. Deciding on the colour and style was a bit tricky and worth some deliberation but in the end she decided on the Skechers girls groovy baby purple with flower print and sparkly laces.
These shoes are simply magical as they light up like a christmas tree when walking. When she's not wearing them even I find myself giving them a little nudge just to see them light up. The
ideal christmas gift
without a doubt for young girls - the new it shoe for young fashions lovers.